About us
We are a team dedicated to improving efficiency
Dietech software is a highly specialized program that was developed with the help of a committee of Dietitians, Dietetic Technicians, Certified Dietary Managers, Food Service Directors and Health Department personnel. Dietech shows an important evolution in software that has previously operated in the field of Food Service & Nutrition. It incorporates both the most recent developments in Food Service and computer technology and combines them into a powerful all-encompassing software to meet your facility's needs now and into the future.
We are committed to developing software that will meet the ever-changing needs of our members due to healthcare regulations. We also use the advances in computer technology to improve our software. Above all, it is easy to use.
What They Say
Testimonials from people using the program
John
Medford Nursing Center
Darlington, South Carolina
Tech support is Tremendous! They are patient and walk you through the basics to things that are a little more detailed. Dietech Plus is exactly what we need, is has a lot of features and its very comfortable to use. Many hidden gems and so user friendly. It works wonderfully, we are extremely pleased.
Kelley
Lockport Rehab and Health Center
Lockport, New York
Program is very detailed and efficient from all aspects and PRIME Services representatives are very accommodating with any needs! I would highly recommend the Dietech Production program!
Kathy
Yadkin Nursing Care Center
Yadkinville, North Carolina
The Dietech Lite program saves time, We love it ! It is easy to keep up with allergies, diets, food preferences and adaptive equipment. I love the feature where I can divide up all the diets and consistencies, it is great. You guys are very helpful, technical support is so quick, I never have to wait.
Sandra
Elizabethtown Healthcare & Rehab
Elizabethtown, North Carolina
I love Dietech Lite ! Click on what you need done and move on to the next thing, I enjoy it so much! Easy access, click, change order. Technical service is a jewel, love them. They are very patient, step by step instructions, I appreciate it so much.
Jaime
Registered Dietitian
Lafayette, Louisiana
Worth the Investment!  I can't say enough good things about the program, Nutritional Assessment is easy to use, flexibility is great, it can be tailored to your needs, you can use a little of the program or a lot.  Information on assessments and weight matrix is accurate and professional.  When Doctors or the State look at the reports and the information they love that it is clear and concise.  Technical service is A +, Customer Service is always available, even if the office isn't open, there is always someone available to help me out, this is my livelihood and I need it to perform and it does!
Brandy
Covenant Place of Sumter
Sumter, South Carolina
The program itself is pretty great. Once you know how to navigate through the system, it's pretty easy to customize the resident meal tickets to meet their needs and preferences. Tech and customer support is outstanding. Tech Support has been wonderfully patient with me every time I have needed them. 
Amy
Elderwood Affiliates
Buffalo, New York
My experience with PRIME Services has been amazing. The Dietech Software is intuitive and very user-friendly. In the event any assistance is needed, the customer service team is always easy to contact and incredibly helpful.
Ken
Suffolk Center for Rehabilition and Nursing
Patchogue, New York
It is a pleasure to work with all of your staff, they are very professional and very helpful.  
Our first version of Dietech was created for DOS in 1992.
In 2004 PRIME Manager was created as Dietech Plus.
In 2006 the Production version was released.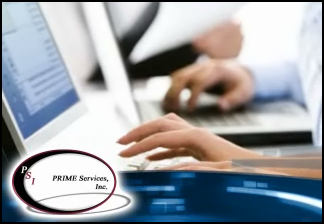 2010 brought about the Nutritional Analysis and Dietech Lite.
In 2011 the Nutritional Assessment and Plan of Care were developed.